Meet Your Citizens' Demands for Efficient and Environmentally Friendly Government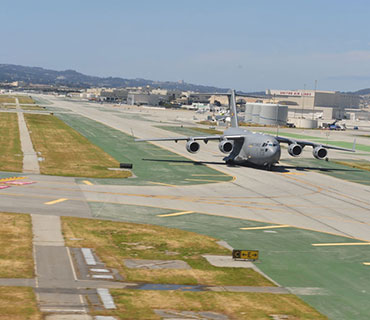 Every government body at the federal, state, or local level acts as a public utility serving its citizens. From a small town to a large agency, government workers are either managing public infrastructure or operating services needing 24x7 support and operations.
Many operate their own fleets with personnel performing work on sewers, public grounds, lighting, signs, etc., not to mention the responsibility to power fleets of fire and police departments.
Pressure is increasing on government bodies to cut costs and improve efficiencies, with expectations increasing from tax paying citizens.
Benefits
Demonstrate fiscal responsibility: Achieve requisite financial and operational efficiencies by implementing the right technical solutions for environmental compliance.
Increase environmental awareness: By adopting 21st century technology to manage environmental compliance and operations, you make environmental protection a prerequisite and embed it into the DNA of a good functioning government.
Improve image and establish transparency: Improve your image and demonstrate responsible and caring actions toward environmental safety and preservation.
Scroll