Optimize on Environmental Compliance Costs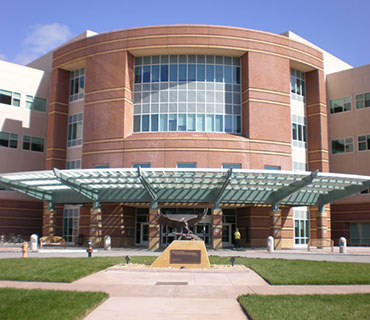 Healthcare providers face an increasing challenge in keeping run-up expenses under control while operating safe and clean facilities in all circumstances. From hospitals to laboratories, environmental and medical professionals are dedicated to managing chemical hazardous materials from corrosives, flammables, toxins, and radioactive agents.
Medical and diagnostic tests alone require several chemicals to process these tests and then dispose of bio-waste in a clean and contained way. From hematology to pathology, usage of substances like alcohol, liquid nitrogen, formalin is very common.
Managing the storage and disposal of these substances is only one part of the equation. Disinfecting equipment and workers safety (per OSHA, etc.) require installing and operating chemical analyzers to monitor indoor air quality or tolerable levels of chemical agents being disposed in the sewer system.
Lastly, every hospital require diesel generators to ensure continued operations during power outages. These are often critical during state of emergencies due to either weather or natural disasters or social unrest.
Benefits
Consolidate your compliance records: Operating a healthcare facility requires achieving compliance with multiple regulations due to the diversity of chemicals being processed and the added risks of bio-hazards disposal. NoViolation.com enables the management and classification of all regulatory documents and permits from OSHA (Occupational Safety and Health Administration) to the U.S. EPA (Environmental Protection Agency).
Improve vendor management: With exposure to the variety of vendors specialized in supplying or disposing of hazardous materials you retain a full view of your vendors' activities and track the safety of operations.
Stay on top of your environmental impact: The reliance on technology and diagnostics tests are critical in modern healthcare. As this dependency continues and increase, you need to assess your environmental impact from a footprint perspective, as you deal with bio-waste, fuel, and other delicate chemicals. In addition, you need to ensure you adhere to best practices in environmental compliance and keep cost of operations to a minimum.
Scroll